#WriteMentor
Hello my pretties! Bring me all your words.
I'm so pleased to be mentoring for Write Mentor  again this year.  I had 3 mentees in 2018, 1 in 2019 & 2 in 2020.  FOUR of them are now represented by agents and one has a book coming out in a couple months.
I'll kick off by telling you a little about me. I've been writing for over fifteen years and have a very fast output, I've just finished the first draft of my 21st novel! I can get a tad obsessive and need to get those ideas out when they hit, otherwise I'll just explode. Sometimes I wish I could just download my brain. I tend to write urban fantasy, paranormal, and grounded sci-fi. But I also have an interest in mental health. I am currently on sub with my agent for an MG about neurodiverse kids  and also revising a cli-fi novel for spring submission. I like to think of it as Jaws meets the environment.
So far I have published four books,  The Shadow Keepers, The Mermaid Chronicles – Secrets of the Deep,  The Unadjusteds, and The Rise of the Altereds. The conclusion to The Unadjusteds trilogy, The Reckoning, is due out May 3rd.   I am represented by Stacey Kondla of The Rights Factory.
There's a newsletter to sign up for on this website so if you want a sneak peak at my cover reveals, writing advice, or top learn about my journey, please sign up. occasionally I throw out first chapter critiques to subscribers.
Tea powers me when I am writing. Well, at least half cups, as I always forget to drink the whole thing and then take that really disgusting gulp of cold brew. I'm kind of addicted to Ben & Jerry's, and to make up for the sugar, I swim several miles in a pool every week (when it's open!!!)
I adored The Hunger Games and Twilight. Right up my street. If you've got anything like that, send it my way. In my opinion, vampires are still cool. I grew up inhaling Christopher Pike, Dean Koontz and Stephen King. I will claim anything twisty and dark. It's mine. MINE. MINE!!!!
I want all the fantasy (urban, high & contemporary), all the Greek mythology, all the dystopian, all the vampires and werewolves and witches and zombies and fairies and dragons and griffons and unicorns and any other magical creatures.  Horror! Bring me all the murder and the ghosts and the creepy settings. Make me jump, scare me into nightmares – I dare you! Fairy tales & re-tellings – make 'em dark and creepy! I'm so there!
As for TV and movies: The Walking Dead, Supernatural and Game of Thrones top my list.  Stranger Things! Westworld! October Faction! Carnival Row! You! The Purge! I'm also partial to a bit of Nashville, and I adored Buffy and Charmed back in the day.  I actually just re-watched the entire 7 seasons of Buffy! The Haunting of Hill House was a stunning Netflix series. My favourite movie is Karate Kid. Also love Spiderman – the Toby Maguire version. Anything with an underdog really pulls at my heart strings. And I have to mention The Greatest Showman – there's no blood or guts, but it pulled at my heartstrings and made me want to conquer the world.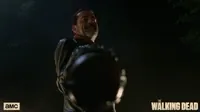 Other Favourite Movies: Pirates of the Caribbean, The Ring, Moulin Rouge, Sleeping with the Enemy, The Never Ending Story, The Guardian, Save the Last Dance,  World War Z, The Sweetest Thing, Coyote Ugly, The Shining, Beetlejuice.
Fav super hero: Spiderman (And Aquaman must get a mention too)
If I could choose a power: the power to heal, myself and others
Fav Smells: clean sheets, vanilla (Used to wear the perfume a a teenager and it sent my brother searching the house for a cake), fresh bread, shampoo in my kids' hair.
As a mentor, I will be using track changes in Word. I'll also give you a detailed report of my impressions. Although I can't commit to a full manuscript review this time around, I will absolutely give you plot points to think about and areas for development that I hope you will follow through to in the rest of your book. I'm really good at compliments when I see good stuff too! I can help you with your elevator pitch (Essential for queries, especially in America) and I've got a few formulas for knocking out that synopsis. I'll will be your champion and advocate and root for you all the way!  I have various exercises to help you such as character development increasing you tension, so may well get you doing a few of those. So, If I sound like a good fit for you, send me all your dark and twisty words!
And if you want to talk to my previous mentees they are Hannah Kates @HannahKates1, Amy McCaw @YAundermyskin, Clare Harlow  @clareharlow and Dawn Mancarella @dawnmmancarella. Feel free to throw me a question on twitter: @Marisanoelle77